skip to content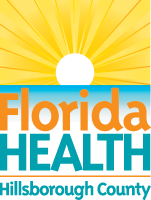 It's a New Day in Public Health.
The Florida Department of Health works to protect, promote & improve the health of all people in Florida through integrated state, county, & community efforts.
skip to content
Community Wellness Newsletter
Florida Department of Health - Hillsborough County
 

Fax

(813) 273-3721
 

Mailing Address

P.O. Box 5135 

Tampa, FL 33675-5135 

 
COMMUNITY WELLNESS, the Florida Department of Health in Hillsborough County's bi-monthly newsletter, is available in online and printed form mailed to your address.  To preserve your privacy, if you would like to be added to the email distribution list or have us mail you a copy OR would like to obtain copies prior to 2014,  please call (813) 307-8071.
2017 Issues and Topics
May - June 2017  - Car Seat Safety, Nutrition Labels, Maternal & Child Health, Violence & Injury Profile, Pool Safety, Produce Selection, Mosquito Protection, Skin Protection, Diabetes Rates
March - April 2017  - National Nutrition Month, STD Awareness, Hillsborough Health profile, Minority Health Month, Colon Cancer, Environmental Health
January - February 2017  -  Heart Disease and Stroke, Hillsborough County Maternal/Child Health Statistics, Cervical Cancer, Human Trafficking, Radon, Children's Healthy Weight
2016 Issues and Topics
November - December 2016  -   Flu Vaccine; Type 2 and Pre-Diabetes, Helping a Smoker to Quit; Staff in the Community, Caregivers & Alzheimer's, Healthy Holiday Party Tips, Safe Shopping, World AIDS Day, Diabetes Lifestyle Coach
September - October 2016  -  Heart Health, Mosquito Bite Prevention, Breast Cancer Awareness, Health Literacy, Child Obesity, Flu Vaccine, Hands-Only CPR, Diabetes Prevention/Management, Hurricane/Storm Preparedness
July - August 2016  -  Nutrition Nuggets, Nutrition Labels Are Changing, Storm Season, Mosquito-Borne Illness, Infant Feeding During Disasters, Breastfeeding Week, Drowning Prevention, Dental Care For Pregnant Women, Parkinson's Disease & Exercise, Childcare Center Recognition, Heat Kills, In The Community, Back-To-School Events, School Immunizations, DOH-Hillsborough Services, Children's Mobile Medical
May - June 2016  - 10 Essential Public Health Services, Storm Season, Mosquito-Bourne Illness, ABC's of Hepatitis, Worksite Wellness, Summer Safety Tips, Drowning Fact and Prevention, Sun Safety, Heat Illness, Poison Facts - Outdoor Hazards, Are You at Risk for Falls?,  Every Kid Healthy Week, aAsthma Grows, Adults Need Regular Check-Ups,  Quit Kit, Nutrition Nuggets, In The Community, Bike to School Day, Mental Health Resources, Community Links.
March - April 2016  - Nutrition Nuggets, Zika Precautions, Get Tested, TB - Reach-Teach-Cure, Marijuana-Alcohol-Tobacco, National Public Health Week, Cancer Prevention Vaccine, Medicine Safety for Children, Hidden Poisons in the Home,60 Day Challenge, Immunizations-Power to Protect, Coming home to Social Justice, Diabetes Death Rates, Are You Pre-diabetic?, Men's Health Forum, Colorectal Cancer Quiz.
January - February 2016  - Heart Health, Influenza Activity, World AIDS Day 2015, Folic Acid Facts, Dental Sealant Program, RADON, Diabetes-Prevent it Manage it, Community Links.
2015 Issues and Topics
September - October 2015  -  World Heart Day 2015, Nutrition Nuggets, Global Health - Deadly Duo, Mosquito Control, Healthy Aging, Breast Cancer Risks, Manage Your Diabetes - We Can Help!, Diabetes Education - Diabetic Eye Disease, Community Engagement Initiative, Check Your Colon!, Everyone Deserves a Healthy Smile, Burden of Alzheimer's, USF-COPH Injury Prevention, Hurricane Season is Not Over!, Free Flu Shots!, Prevent Diabetes Now, Share Your Ideas! We Want to Know!, Community Links and Calendar, Florida's Health Insurance for Kids.
July - August 2015  -  Nutrition Nuggets, Flu Season is on the way, Firework Safety, Hurricane & Tropical Storm Preparedness, Special Needs Shelters, Active Participation in Health Care, 50%, What is TBCCN, Free Breast & Cervical Cancer Screenings, Where's the Baby?, Small Steps to Health Living, Renewal-Revitalization-Redevelopment, Swimming Lessons and Water Safety, Drowning Prevention, Skin Cancer - The Facts in Florida, Back to School Events, Diabetes Prevention, River Warriors Clean Up, Y M.A.T.C.H., Florida Health Insurance for Kids.
May - June 2015  - Nutrition Nuggets, I Promise, MEASLES Vaccination for International Travel, Historical Immunization Support, Hurricane and Tropical Storm Preparedness, Special Needs Shelter, Weight - Cancer Link, Active Kids, Neighborhood WALKABILITY, Text 4 Baby, World NO TOBACCO Day, Master Trainer Select On Board, Community Health Status Indicators, Breast and Cervical Cancer-Free Screenings, NO Kids in Hot Cars, Community Summer Youth Programs & Camps, Swimming Lesson Locations, Drowning Prevention, Reading Pals, ONLINE - GIFT for You, Florida KidCare, Community Happenings.
March - April 2015  - Measles & the MMR Shot, I Promise, World TB Day, Health for Employees & Clients in Homeless Shelters, Ride with Mayor Chillura, Cybermobile, Healthy Weight Community Champions, Are You Catching Enough ZZZ's, New Child Booster Seat Law, OHE Partnerships, Reach & Connect, Cancer Vaccine for 11-12 Year Olds, What Does Diabetes Really Cost?, STD Awareness,FDOH-Hillsborough Staff in the Community, Walk Like MADD, Men's Health Forum, Community Happenings.
January - February 2015  -  Influenza Season, S.M.A.R.T. Goals, Breast and Cervical Cancer Screening Data, Reach and Connect, Tobacco-Free Living, Hearts Love Exercise, Healthier Heart Tips, WIC Smiles for You, Operation REVEILLE, Tampa's Bike Share, STD Services, Vital Information.
2014 Issues and Topics
November - December 2014  -  Cryptosporidiosis, School Nutrition, Operation REVEILLE, Cancer Education, Diabetes Month, Safe Gift Giving, Dental Sealants in School, Biking, Great American Smoke-out, Dementia/Alzheimer's, City and County Improvements, World Aids Day Activities, Birth Certificates at Tax Offices, Breastfeeding, Sun-safe in Winter, WE DID IT!
September - October 2014  -  Food Deserts, Measles Threat, Influenza, Smoke-Free Housing, Peace of Mind, Walk/Bike to School, Unlicensed Medical and Health Care, Parkinson's Disease, Heatstroke/Children, Child Car Seat Inspections.
July - August 2014  -  Grilling Safety, ARE YOU READY?, Chikungunya, Vaccinations, Environmental Health Services.
May - June 2014  -  Walkable Neighborhoods, Prevent Drowning, Teen Pregnancy, Men/Women's Health, Your Healthiest Weight, Imagine 2040.
March - April 2014  -  Taste Lift, WALKABILITY DAY, Portion Distortion, Passenger Safety,  Smoke-Free Apartments, Diabetes Risk Test.
January - February 2014  -  Change, Influenza & Pregnant Women, Preconception Health, Breast & Cervical Health, Worksite Wellness, Project Safe.