Skip Global navigation and goto content
Weight Management
Florida Department of Health - Hillsborough County
 

Fax

(813) 273-3721
 

Mailing Address

P.O. Box 5135 

Tampa, FL 33675-5135 

 
Being overweight or obese can increase the risk for many serious long-term health conditions, like heart disease, diabetes, some cancers, and others. It can also worsen conditions like asthma and arthritis and contribute to an increased risk for injuries because mobility, flexibility and strength are reduced.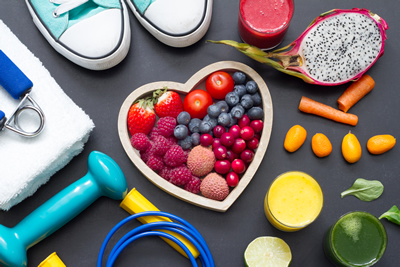 Get Into Fitness Today (GIFT) [New Window PDF 107KB] is a weight management program developed by Registered Dietitians, Registered Nurses, and Health Educators to provide education, support, tools, and accountability for healthy weight loss and maintenance. It's convenient, free, also offered in Spanish [New Window PDF 101KB] and provided in 3 ways to make it easy to get the information and support you need:
In Support Groups led by trained facilitators participants spend 6-12 weeks in group sessions held in convenient community locations. Have 6 or 7 friends who want to meet regularly - at a home, church, library, or park? This is it. Whether you want to start your own group or join an existing one in the community, GIFT provides the knowledge, support and tools to help you reach your goals of healthy weight loss, improved fitness and lifestyle changes.
At Work: GIFT is an easy-to-implement program for businesses who want to offer employees an opportunity to get and stay healthier. Wellness programs have been shown to reduce absences and increase productivity [New Windows PDF 1MB]. This program has been used successfully in both small and large businesses. We provide facilitator training and CDs of all program information at no cost to the employer.
Do you know your weight category? Calculate Your Body Mass Index (BMI)
Contact our GIFT staff at (813) 559-4188 or email us at Info.HillsWeb@FLHealth.gov