skip to content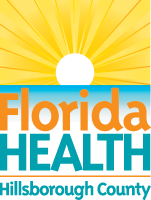 It's a New Day in Public Health.
The Florida Department of Health works to protect, promote & improve the health of all people in Florida through integrated state, county, & community efforts.
skip to content
Special Needs Shelters
Florida Department of Health - Hillsborough County
 

Fax

(813) 273-3721
 

Mailing Address

P.O. Box 5135 

Tampa, FL 33675-5135 

 
There are three Special Needs (Medical) Shelters in Hillsborough County. A special needs shelter is a temporary emergency facility capable of providing care to residents whose medical condition exceeds the capabilities of the Red Cross Shelter but is not severe enough to require hospitalization.
In order to accommodate residents who need evacuation assistance to a Special Needs Shelter, it is most important that they pre-register in advance for placement into a shelter. This will help in determining what level of sheltering is necessary to provide residents with the appropriate level of care during an evacuation.
If you feel you may qualify and are not pre-registered please complete a Special Needs Shelter Evaluation form, which is available in
English
, and in
Spanish
. The forms can be faxed to
(813) 276-8689
or mailed to Florida Department of Health (PHP) Hillsborough County PO Box 5135, Tampa, FL 33675-5135.
Once registered, clients will receive an annual mail out requesting updated contact and medical information. This information is used to assist us in keeping your registration information current, and eliminates the need for clients to re-register every year. Please be sure to advise our office of any changes in your contact information or medical status to help assist us in providing you with the best care possible.
An individual meets the medical criteria for assignment to the Special Needs Shelters if:
They are unable to administer their own frequently required or daily injectable medicines.
They require daily or more frequent dressing changes because of moderate or copious drainage from ulcers, fistulas, or other similar problems.
They need assistance with ostomy management, dialysis, and indwelling catheters of any kind.
Activities of daily living are so restricted by immobility that others provide assistance to meet there basic needs and those people are unavailable at this time.
They require daily assessment of unstable medical condition by professional nursing personnel, or other similar conditions.
They have a respiratory condition, which requires special equipment such as monitors or oxygen.
They have a terminal illness but are ambulatory and in need of professional assistance in administering heavy doses of pain medicine (HOSPICE).
They have received a letter by the Florida Department of Health Hillsborough County, assigning them to a Special Needs Shelter.
The following people SHOULD NOT go to a special needs shelter: Unless otherwise stated, they should go to a hospital:
Pregnant woman within six weeks of estimated day of delivery, or who are in labor.
Individuals suffering from acute infection or infestation.

Those having an immediate medical or emergency condition.
People assigned to a Special Needs Shelter will need to bring with them all medications, medical equipment and supplies, and articles of comfort they routinely use.
Oxygen tanks will be supplied for all patients in a Special Needs Shelter that require the use of oxygen. If continuous oxygen is required, please be sure to bring a portable tank with enough oxygen to get you home from the shelter after the storm.Please bring concentrators to the shelters.
Supplies you SHOULD take to a Special Needs Shelter:
Medications and Lists of Medications
Special Dietary Needs (Special Diets CANNOT be accommodated in a shelter)
Medical Supplies, Oxygen Masks, Pulse Ox, Heart Monitor, etc.
Wound Care Supplies
Blankets/ Pillows, Air mattress
Towel/ Washcloth
Change of clothing
Wheelchair/ Walker
Personal Hygiene Items (soap, toothbrush, adult diapers, etc.)
Banned items at the shelter:
Illegal or illicit drugs
Weapons
Alcohol
Hillsborough County Emergency Management and The American Red Cross have resources that can assist you and your family in preparing for a disaster. Please take the time to look through these sources and create a preparedness plan for your family.