Skip Global navigation and goto content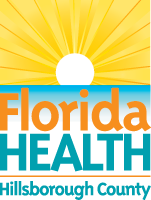 It's a New Day in Public Health.
The Florida Department of Health works to protect, promote, and improve the health of all people in Florida through integrated state, county, and community efforts.
Skip MegaMenu and goto content
Left navigation requires javascript to be enabled in your browser.
Capacity Analysis and Re-ratings
Per paragraph 62-555.348(3)(a), Florida Administrative Code (F.A.C.), an initial capacity analysis report must be submitted to the Florida Department of Health in Hillsborough County within six months after the month in which the total maximum-day quantity of finished water produced by a public water system's (PWS's) treatment plant(s) first exceeds 75 percent of the total permitted maximum-day operating capacity of the plant(s) within Hillsborough County. Persons preparing a capacity analysis report should consider, and coordinate appropriate aspects of the report with, applicable local government comprehensive plans and applicable regional water supply plans prepared by water management districts.
Capacity Analysis should not be confused with New Systems Capacity Development Program, as defined in 62-555.357, and 62-555.525.
Drinking water treatment plant re-ratings require submittal of a specific permit, along with the appropriate Permit application fee, payable to the Florida Department of Health in Hillsborough County. The Environmental Health division will evaluate the capacity of the plant in accordance with 62-555.528.
Water Meter Calibration
Water meters are often inaccurate upon installation, and become increasingly inaccurate as they age; consequently, it is necessary to calibrate them upon installation and regular intervals. Calibration protocols for various types of water meters are available in AWWA Manual M-6; Water Meters-Selection, Installation, Testing, and Maintenance. Water meter calibration is a necessary component of a capacity analysis or re-rating.
Well Pump Capacity
Well pump capacity is the rate that the well pump moves water while it is pumping. If a flowmeter is between the pump and a water storage tank, the pump capacity can be read directly from the flowmeter. If the flowmeter is after the tank, calculate the pump capacity as follows:
Open a valve until the pump starts
Turn off the valve.
Time how long the pump runs.
Open a valve and read the flowmeter and time how long it takes for the pump to start again.
For example:
If the flowmeter reads 5 gallons per minute (gal/min), and it takes 30 minutes (min) to start the pump, and the pump runs for 15 minutes to refill the tank, then: Pump capacity = (5 gal/min x 30 min)/15 min = 10 gal/min.
If there is no flowmeter, the pump capacity must be measured. To find the capacity of a pump with a pressure tank, open a valve until the pump starts. Immediately close the valve and time how long the pump runs. Then carefully fill a 1-gallon (gal) container and dump it, count the number of fill/dump repetitions until the pump starts.
For example:
If the pump run time is 3 min, and it takes 30 gal to start the pump (30 fill/dump repetitions), then: Pump capacity = 30 gal/3 min = 10 gal/min.
Source: USDA Water System Guide
Hydropneumatic Tank
The size of the hydro-tank relative to the pump and well capacity is important for a small water system to function properly. A design spreadsheet was developed as an aid in sizing a new hydro-tank, or analyzing an existing system.
Distribution System
Capacity of the system may be limited by number of service connections, spigot sizes, size and length of pipes, encrustation, corrosion, appurtenance head loss, elevation, etc. A distribution system modeling program, such as EPANET, may be used to determine capacity.